MST Company, the developer of cross-platform software for various acquiring solutions, certified JoinPOS software of version 1.7.5 in accordance with TranzWare POS Terminal Protocol (TPTP) requirements of version 5.24 implemented in TranzWare Online 5.3.23.3.F4 system. Certified software can run on Vanstone (Aisino), NewPOS, BITEL, SSZT, NewLand, WizarPOS terminals, as well as on other various POS-terminals using Linux or Android operating systems.
JoinPOS is a family of payment products that are suitable not only for banking and retail, but also as solutions for the transport industry (acceptance of payments in municipal transport, railroad transport, air transport and subway), vending.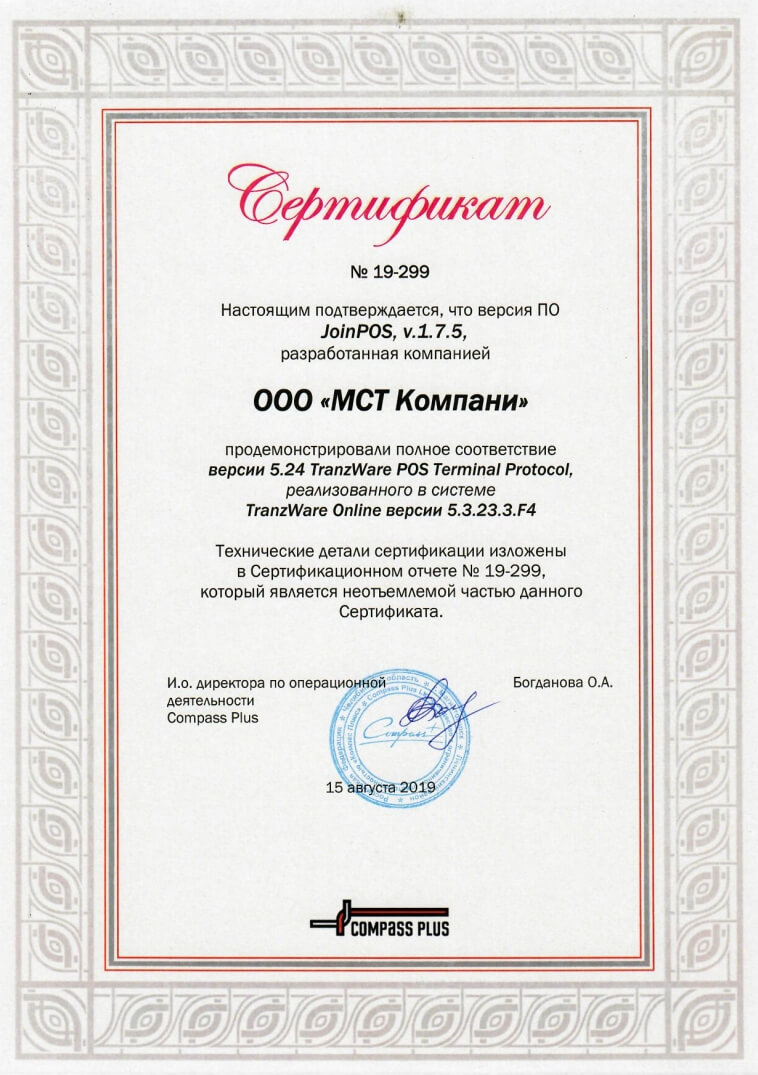 Compass Plus, an international provider of software in the field of electronic payments and retail banking, regularly tests products and systems for compliance with the PA-DSS standard. It is necessary to certify payment applications that store, process and transfer data about cardholders at the stage of authorization of the transaction and when making settlements between participants of the payment process.
Maxim Bornovolokov, CEO of the MST Company: «We have confirmed that JoinPOS software meets the requirements of PA-DSS payment application data security standard. Cross-platform software helps our customers to simplify the implementation of new payment gateways and services. Obtaining a Compass Plus certificate will allow us to expand the number of our customers».