MST company specialists have completed certification of the cross-platform JoinPOS software for compliance with the TranzAxis / TranzWare ISO Terminal Protocol (TITP) implemented in the TranzWare Online V. 5.3.28.3 F2 system of Compass Plus. From now on, all the company's payment solutions implemented based on the JoinPay Fintech Platform, as well as JoinPOS, can be used by banks working on the TranzWare Online solution from Compass Plus.
JoinPAY is a Fintech Platform not only for banking and retail, but also for industry solutions for transport (accepting payments in urban transport, rail, air, and metro), and vending.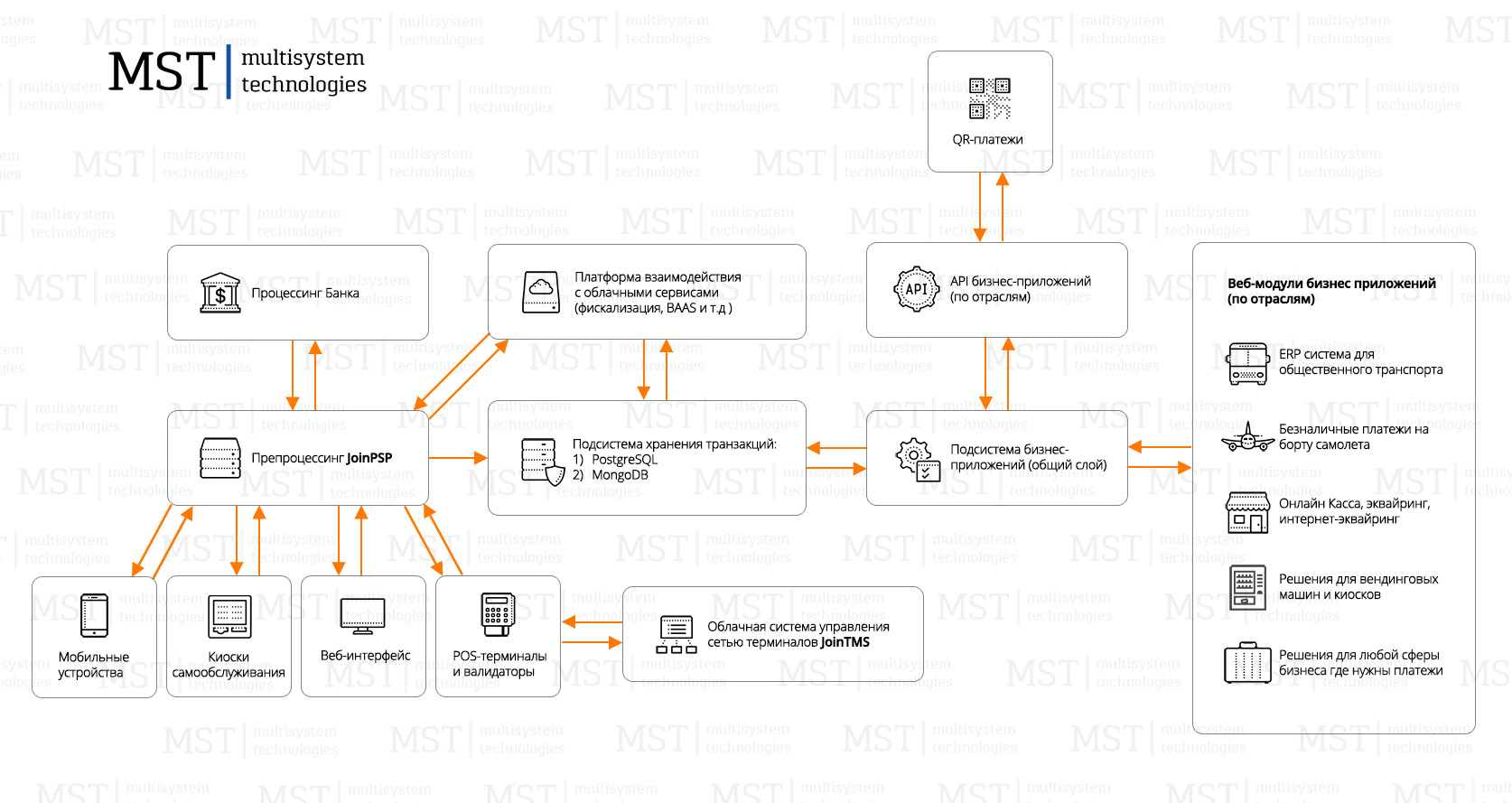 JoinPOS — Certified software can run on Vanstone (Aisino), NewPOS, BITEL, SSZT, NewLand, WizarPOS POS terminals, as well as on various other POS terminals using Linux or Android operating systems. Therefore, banks working with Compass Pluss TranzWare Online processing will now be able to accept any payments through their own network of terminals with the JoinPOS Software installed.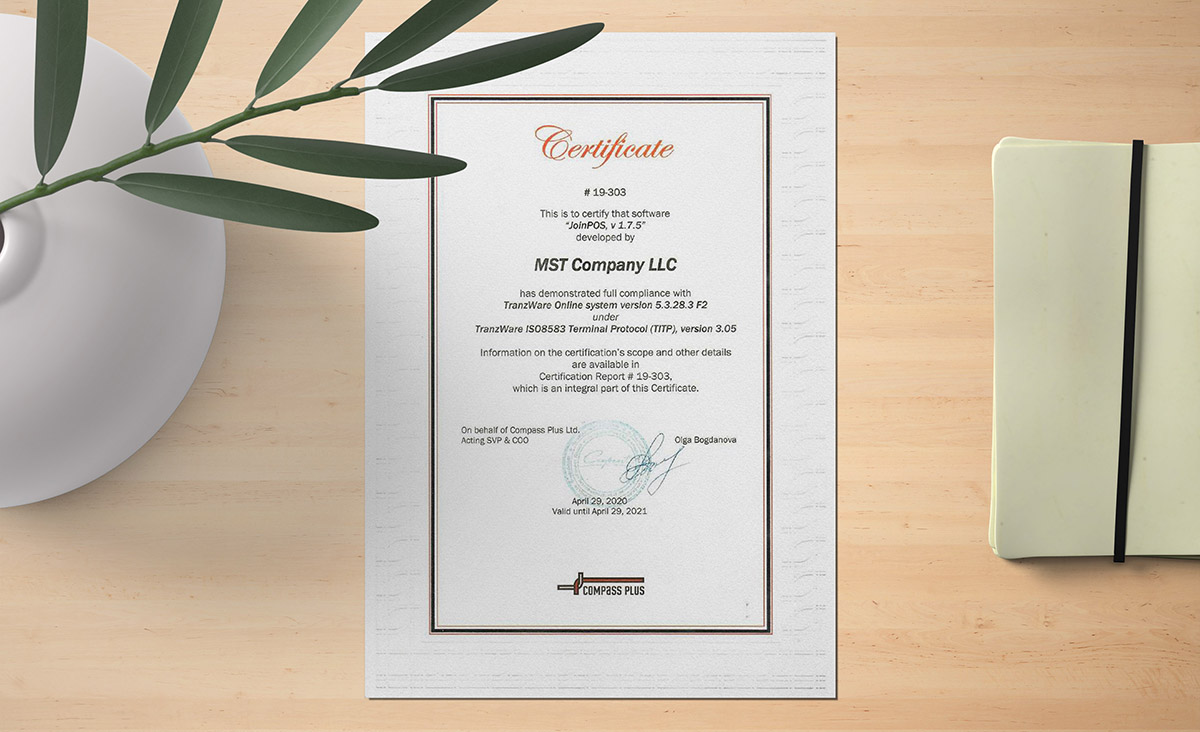 Maxim Bornovolokov, CEO of MST company: «Getting a certificate from Compass Plus is another driver that speaks in favor of our company's payment solutions. Not so long ago, we already received a TPTP certificate, and getting a TITP certificate was a logical continuation, allowing us to provide solutions to more customers».