April 17-19, Yekaterinburg hosted the International Conference of Students and Young Scientists. Many students presented speeches these days at the Ural Federal University named after the first President of Russia B.N. Yeltsin. Of course, we could not miss this opportunity, and our company presented a speech on the topic «Cashless payments on public transport».
On the first day of the conference, on April 17, took place the Plenary Session «Regions of Russia: Growth Opportunities in the New Geo-Economic and Geopolitical Space». The session included a discussion of scientists, experts, business representatives, employees of state and local government bodies, dedicated to finding the optimal trajectories for the development of the economy, government and society in Russian regions.
The second day of the conference, on April 18, stared with workshop of the laboratory international and regional economy called «Sustainability and Digitalisation: Stakeholder Engagement and Effects». The event discussed the global trends and influence of principles of sustainable development on modern business models in terms of digitalization. The main topic of discussion at the seminar was «Research on the global social responsibility of organizations and international business».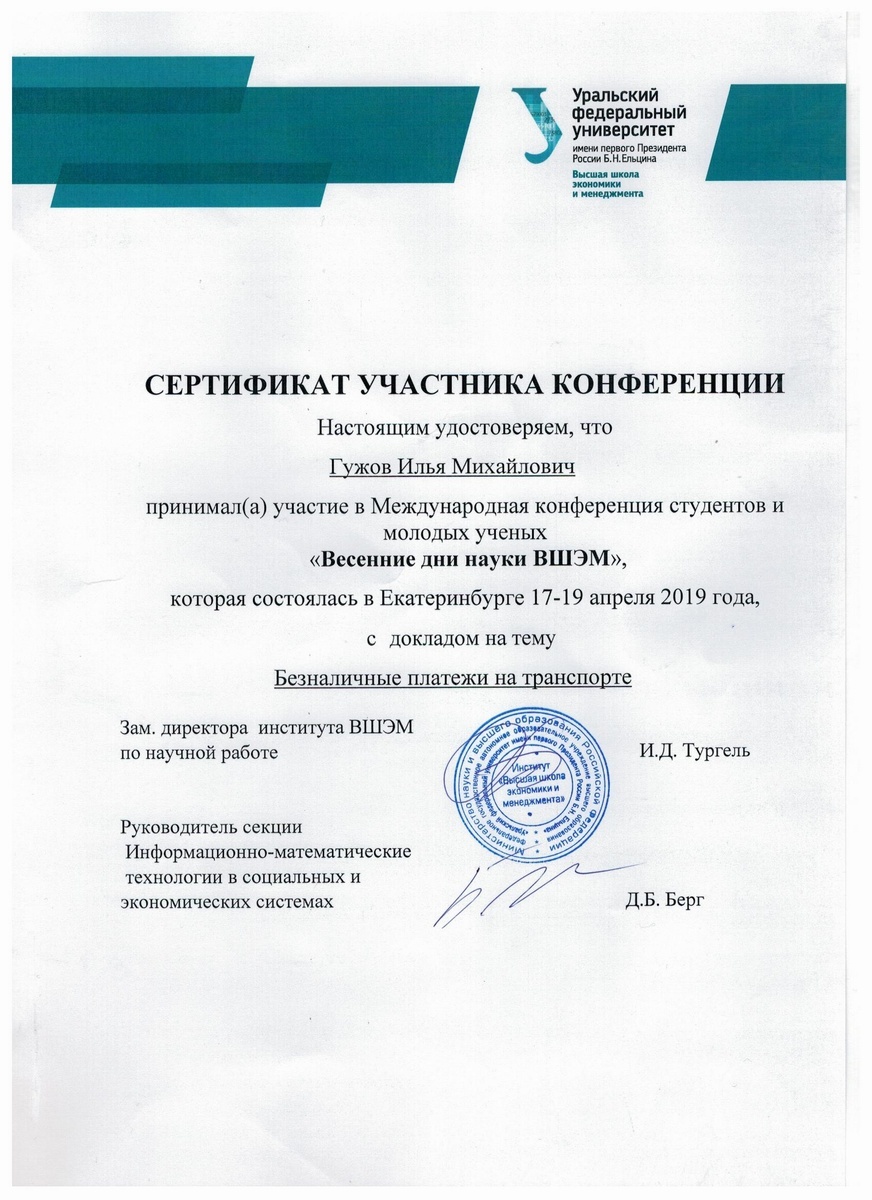 On the final day of the conference, at April 19, was held a workshop of the laboratory of international and regional economics together with the laboratory of applied system research and the department of controlled systems modeling called «Information Technologies and Modeling for Efficient Development of Arctic Zone». At the workshop, were presented reports about applied systems analysis, latest developments in computer science and mathematics, also the topics about smart urban technologies, telecommunications and energy efficiency. In this section, we presented our cloud-based ERP system for urban transportation companies called JoinPAY Transport. The JoinPAY Transport system allows to produce a high-quality analytics of processes at transportation companies, increase the collection of payments. Also collect complete statistics on transactions and passenger traffic in the context of each route, as well as reduce personnel costs due to the non-conductor system. Introduction of a cashless payment method is guaranteed to increase the collection of payments by preventing theft from unscrupulous employees.
The MST Company always tries to cooperate with various universities, as well as to take an active part in various kinds of conferences to exchange ideas and search for talented youth. We sincerely believe that a proper training of young professionals is the key to a successful development of the payment technologies field and IT in general.