Today, as the pace of life becomes progressively more rapid, many online services provide their customers with mobile applications that allow users to access all major functions from any convenient location. As part of the development of the JoinPAY Transport ERP system, our company has developed a mobile application for Android smartphones. The JoinPAY application allows passengers of the transport company to get a mobile version of the personal account, as well as to pay for the trip using QR codes.
First of all, we want to draw your attention to the QR code payment method. This is a fairly new method of payment, which is successfully implemented in many business sectors, including public transport. The essence of the QR code payment method is that the passenger adds their bank card to the application or in the personal account. Next, the passenger scans the special QR code located in the passenger compartment using special application. After scanning, the fare is automatically paid, and the passenger receives an electronic ticket. Information about all QR code paid trips is stored in a special section of the transport company's personal account.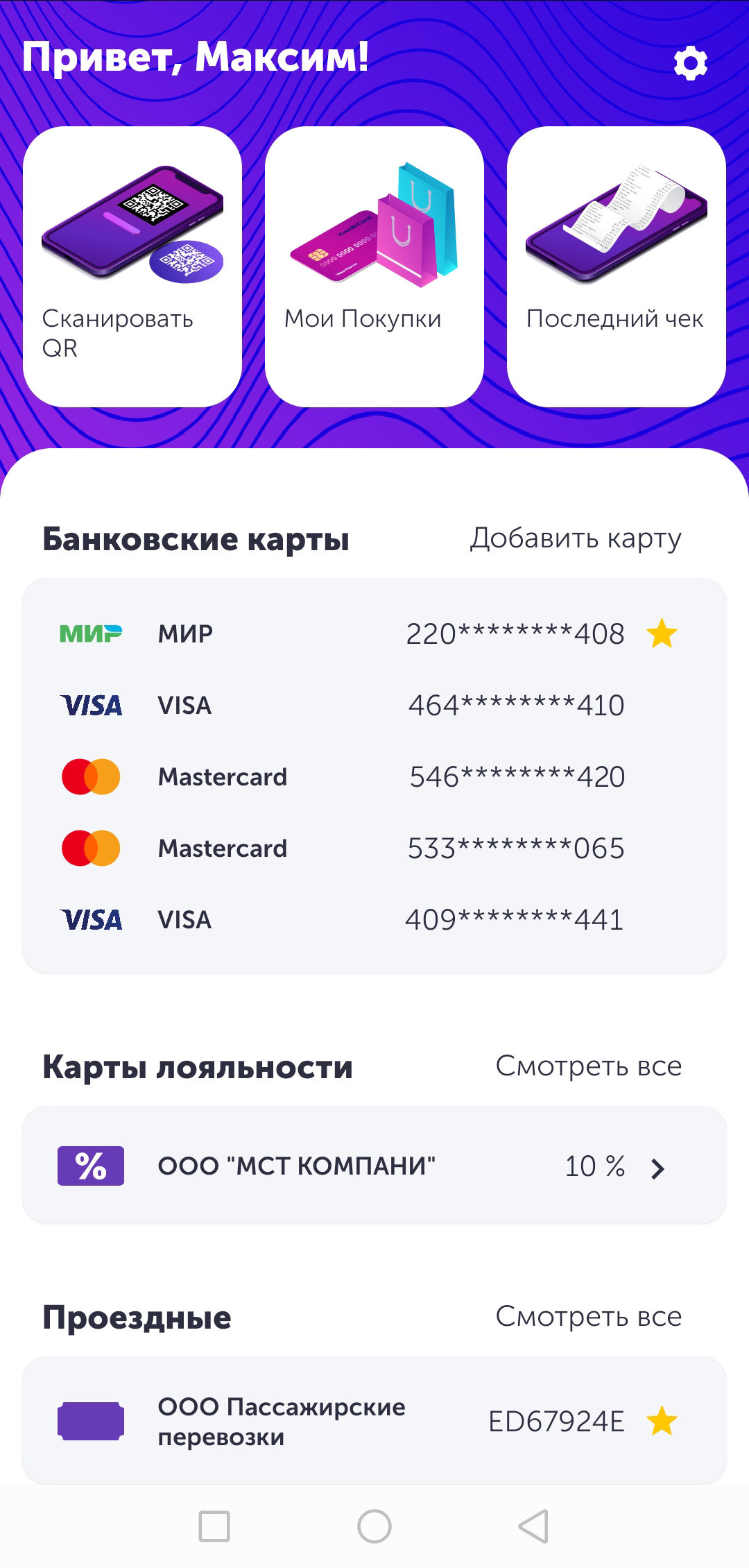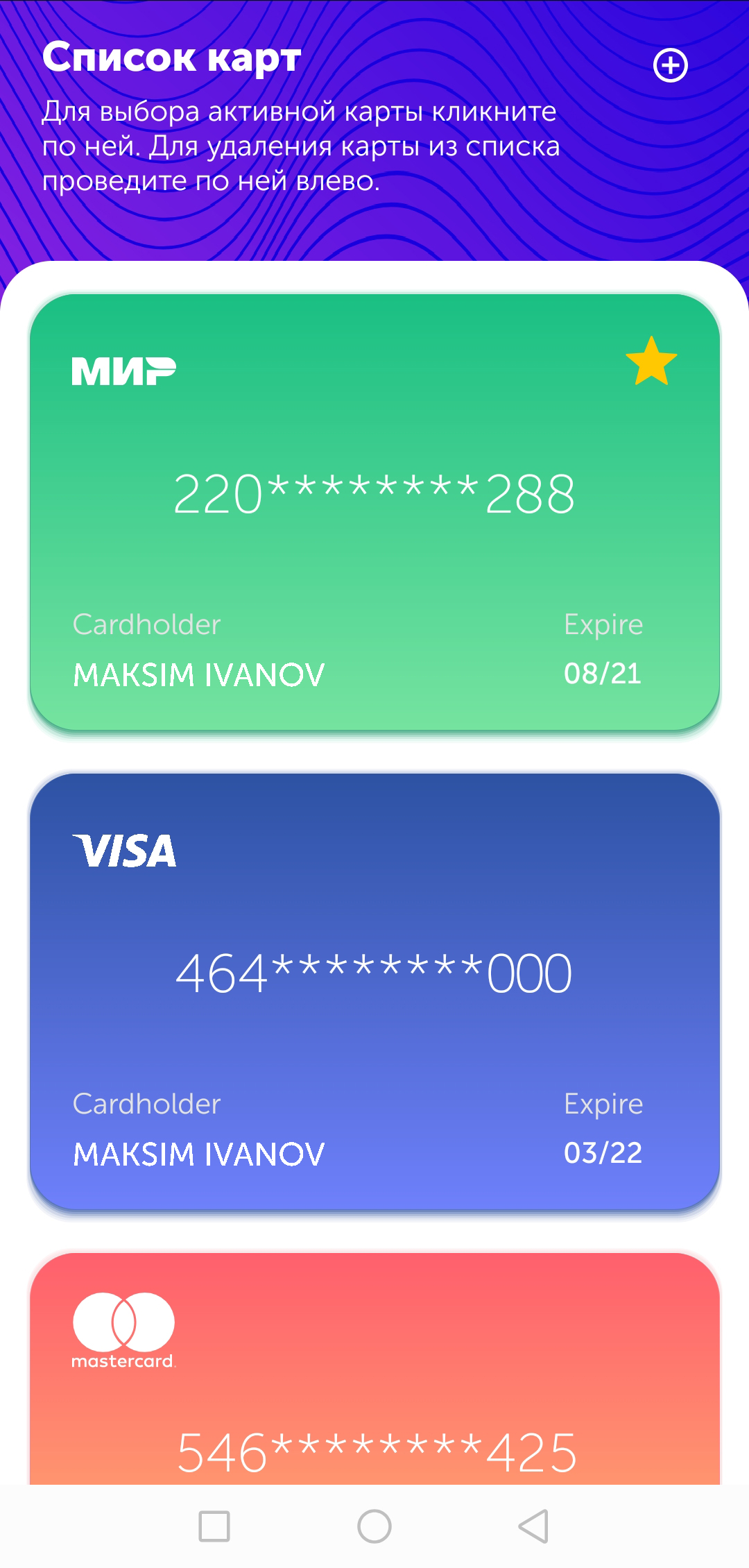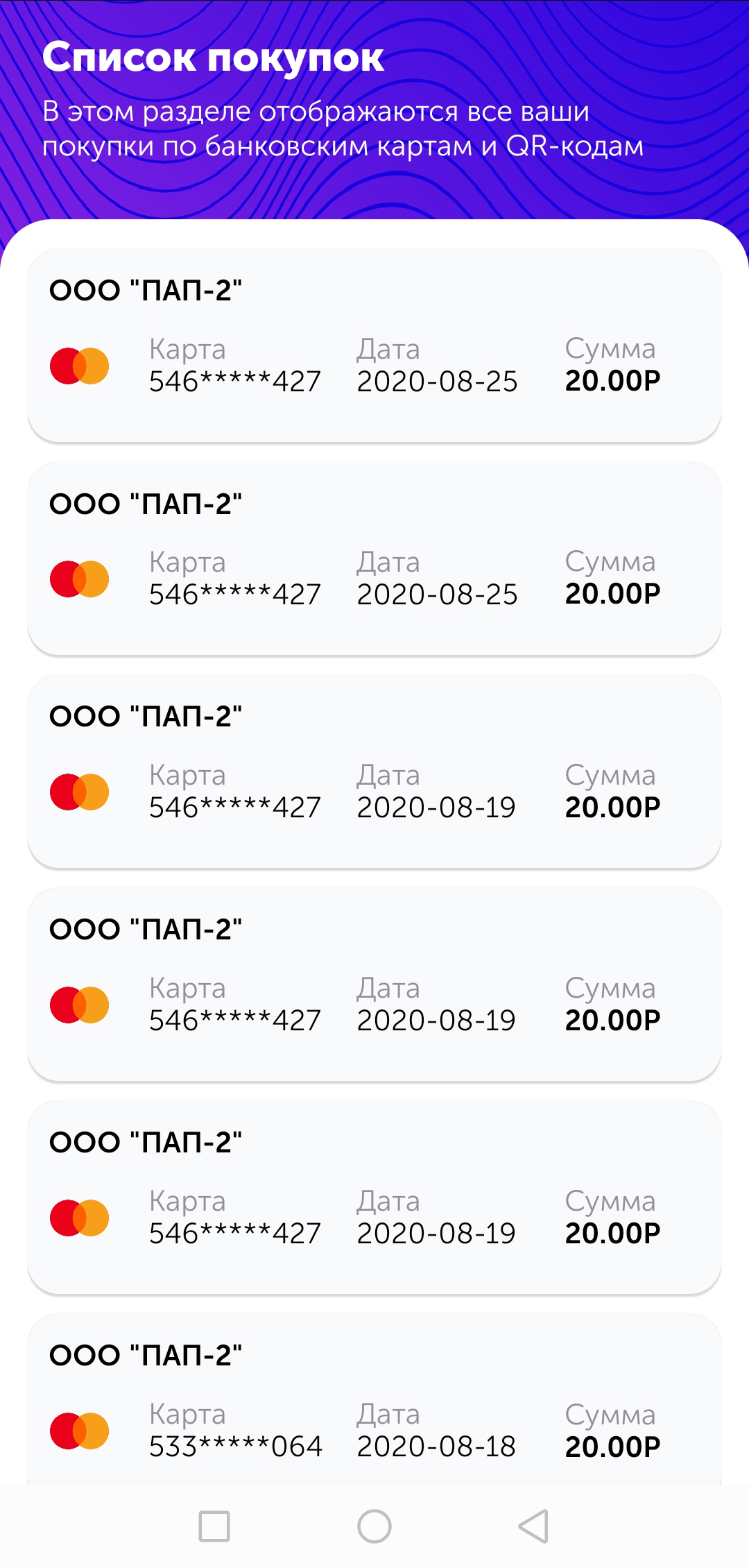 Let's go directly to the application's functionality. Login to the application, as well as to the passenger's personal account, is carried out using the username and password received by the passenger during registration. The application's main screen houses all the main functions, namely:
The Scan QR button opens the main camera of the device, which is used to read the QR code.
The My cards section is a bank card storage where passengers can add, edit and delete their own bank cards. Any of the added cards can be used for fare payments by QR codes. You can protect the access to this section by using a fingerprint lock.
Travel Cards section - contains a list of all virtual Travel Cards. The passenger can issue Travel Cards directly in the application.
The data on all trips going to the My purchases section. Also, the passenger has the opportunity to evaluate each trip according by various criteria. All data on are accumulated in the account of transit company.
Summing up, we would like to say that implementation of a mobile application is beneficial for both the transport company and its passengers. The company receives additional profit due to implementation of a new fare payment method. At the same time, passengers have the opportunity to pay for trip in the most convenient way, and also receive a personal account with the ability to view trips. It is also worth noting that the application can be branded for the specific transport company. Launching your own application, undoubtedly has a positive impact on the overall image of the company.