Not long ago we wrote an article on a topic of necessity of a VeriFone VX 670' battery calibration. Today we are going to explain how to calibrate a battery of a VeriFone VX680. But first of all, let's talk about the characteristics.
Intellectual battery has following characteristics:
Li-ion battery, 2 sections.
Level of charge indicator
Controls battery condition (voltage and charge level in percent)
Integrates with terminal (parameters and battery condition)
Determines capacity of a fully-charged battery
Automatically turns off if mains voltage is low.
Prevents a section from an excessive and insufficient charge and also overheat
Turns on if battery is being inserted in a non-active terminal for a long time.
In order to safe terminal's battery charge, simply turn off your VeriFone VX680 if not using. Periodically turn on you VeriFone VX680 to check battery's level of charge. DO NOT leave you terminal with a less than 10 percent of a charge for a long time, it will lead to a battery capacity decreasing.
Every POS' battery must be calibrated for a correct controller and battery cells charge indications.
Enter Payment Terminal's system menu. You can do it by simultaneously pressing green button and number «7».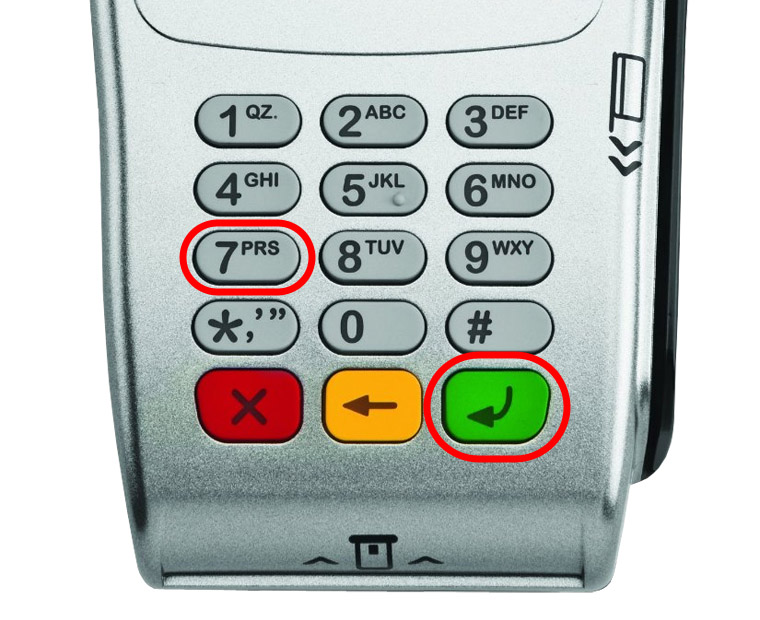 Enter your system password.
Choose DIAGS on VERIX TERMINAL MGR main screen.
Press button 1. Dialog window will open with battery capacity and remaining charge information in it.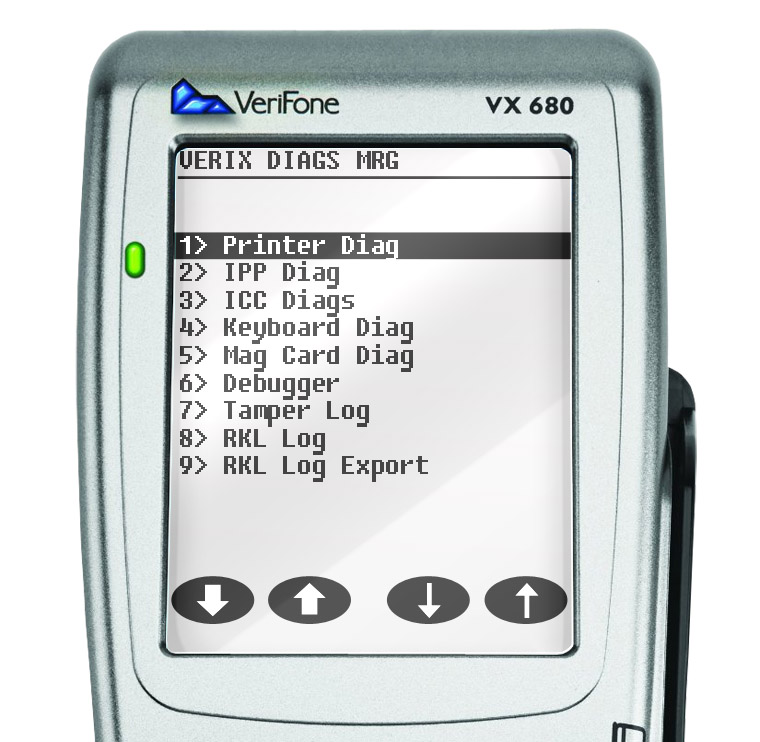 Press button 1 (BATT CONDITIONER) for a calibration procedure. Completion window will appear on the screen.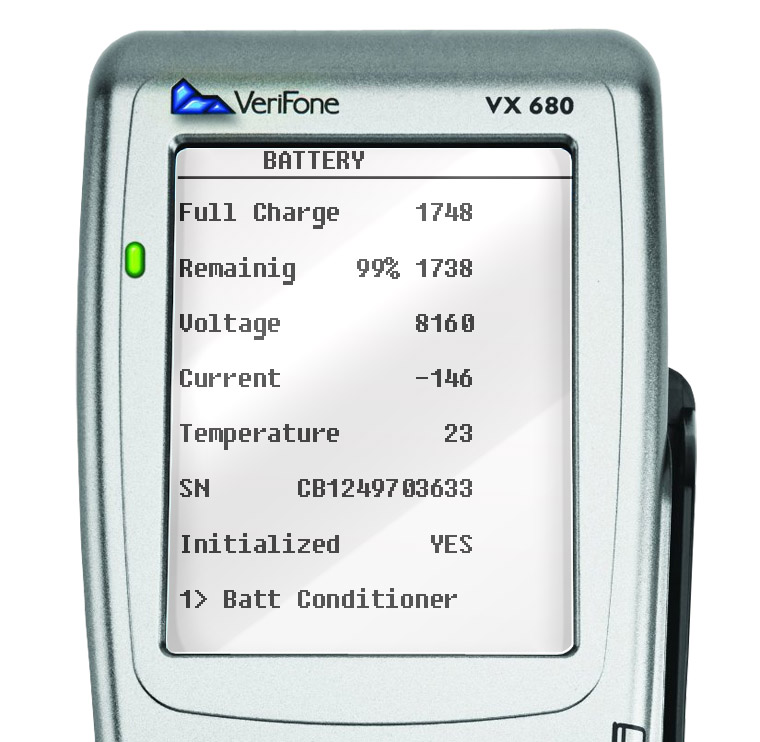 This process can last from 12 to 48 hours. Interruption is not recommended. If so, repeat procedure.
You will see correct remaining charge of your terminal after a successful calibration.