It happens that current level of the screen brightness is not enough to discern what is written on the display. Sometimes it is because of the bright lightning.
Let's figure out how to increase the brightness of the screen. It is really easy. First of all, turn your terminal on by pressing power button.
While terminal is downloading press MENU. System menu will appear.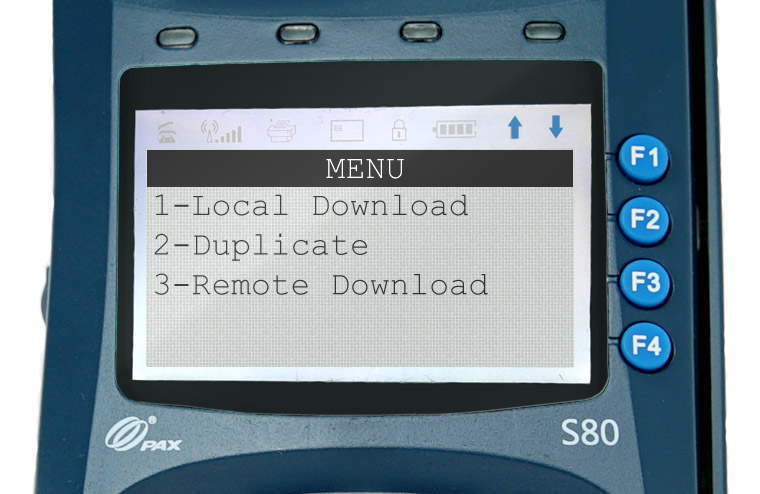 Find 2-LCD ADJUST by using up and down buttons. Choose it by pressing 2.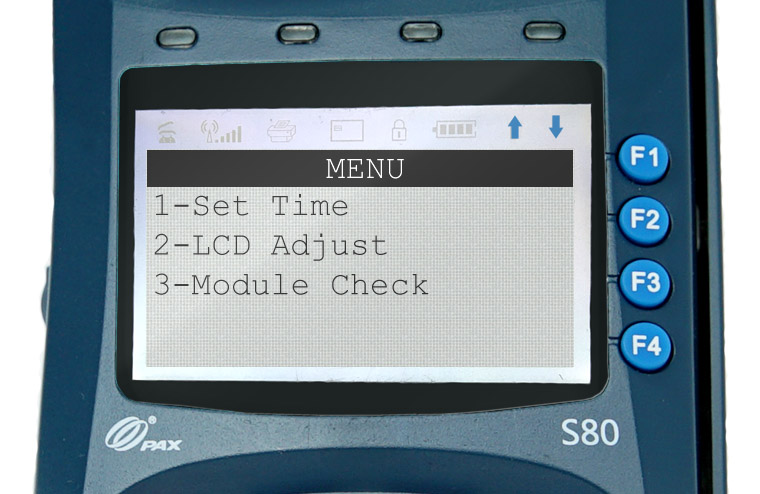 This will transfer us to the adjusting brightness of the display menu, where we will see the inscription BRIGTNESS XX%. This is the parameter that shows what your terminal brightness is in percent.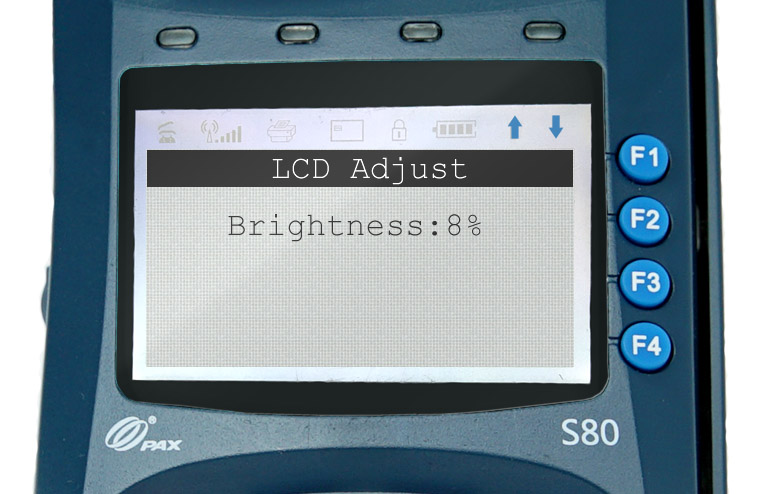 The minimum is 8%, the maximum is 100%. Using up and down keys on the terminal keyboard, we can set the brightness of the display.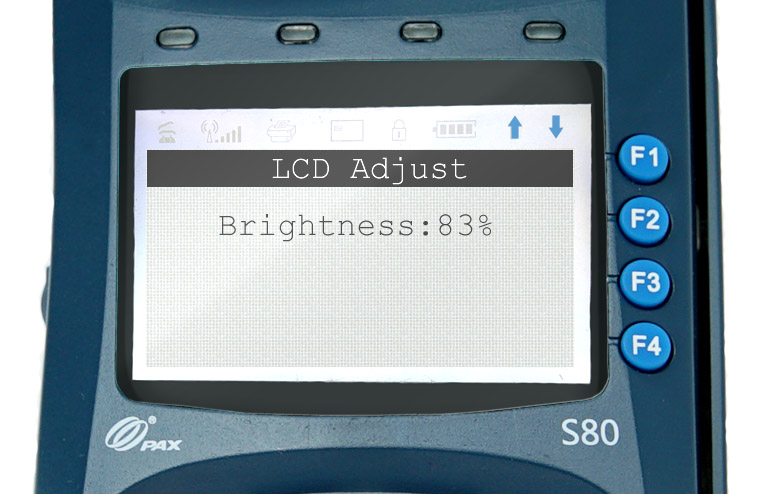 So that we have just adjusted the brightness of the PAX S80 screen.