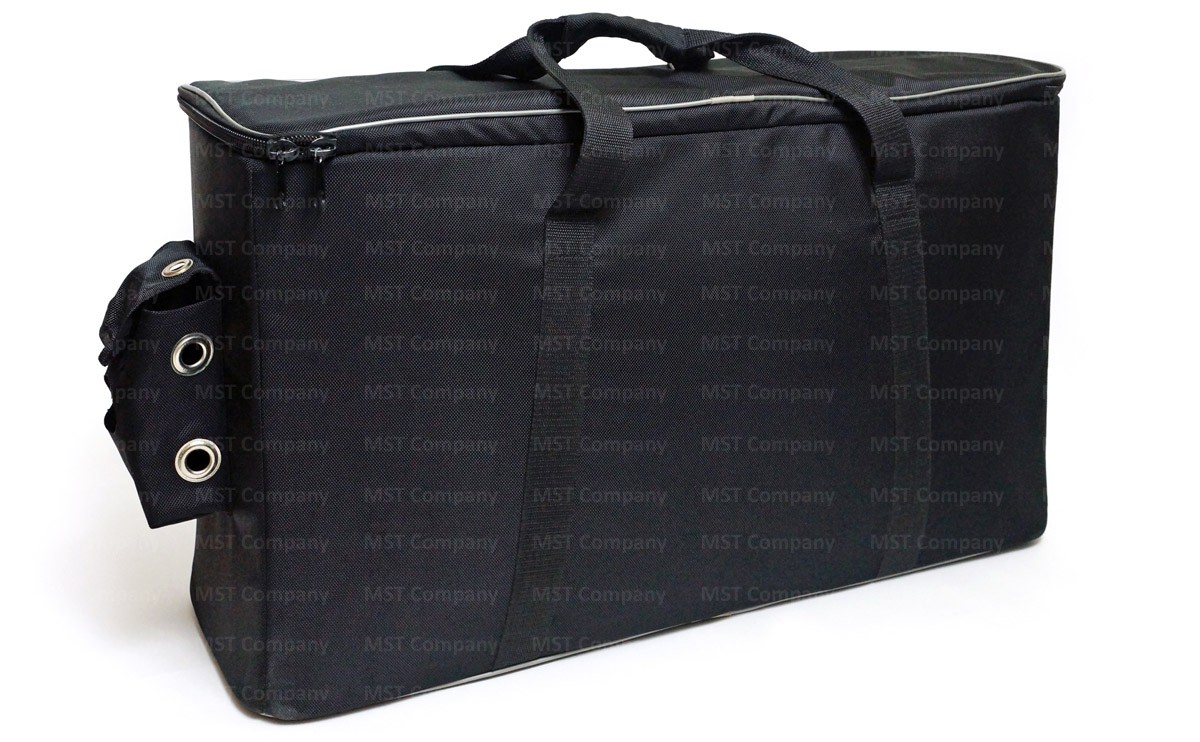 All bags are made of reinforced, synthetic fabrics, with a special water-repellent coating, which provides increased wear resistance. On all sides reinforced with inserts of polyurethane foam, which prevents the deformation of the bag, and protects the contents of the bag from mechanical damage. Our bag will be in a good shape for a long time.
Also the bag can be equipped with additional elements, for example, pockets of the Cascade system, pockets for documents. Especially for the needs of our customers we can change the location and number of partitions inside the bag. The bag can be equipped with wheels, for a more convenient movement.
Specially for our Clients we are ready to develop bags according to individual requirements. Materials, color, structural changes, and branding can be changed.
If you did not find a bag for a model of ATM you are interested in, we are ready to develop it in the shortest possible time.