Evotor is a well-established brand in the Russian market of payment equipment. An impressive functionality for analyzing financial transactions and goods accounting, as well as various formats of the devices themselves makes Evotor a truly comprehensive solution for the commercial sector. Not so long ago, Evotor introduced an updated series of devices, which we simply could not ignore. And today, we are pleased to present to you a range of accessories, covering almost all Evotor devices.
Modern business is becoming more mobile, and Evotor devices are not far behind the current trends. The new models of the Evotor 5 and the Evotor 7.3 have built-in batteries that ensure the operation of the device from 12 to 14 hours, which means they can work outside a store or office. Therefore, a new lineup of cases for the Evotor came at time. In the manufacturing of cases for these models, we went on the principle of maximum reliability and versatility. Cases are made of Oxford 600 fabric, which is widely used in the manufacture of tourist equipment and clothing. The main qualities of this fabric are high wear resistance, durability and water-repellent properties.
From a constructive point of view, all our cases for Evotor, remain true to our main conception. All our developments are aimed primarily at usability of device in the case. For quick change to receipt tape, we're using zippers that gives free access to receipt printer compartment. All controls as well as connectors are open and fully accessible. In addition, we've made a small strap on the back of the case, that allows you to securely fix device on your hand. And of course each our case comes with an adjustable shoulder strap, which allows you to comfortably carry device.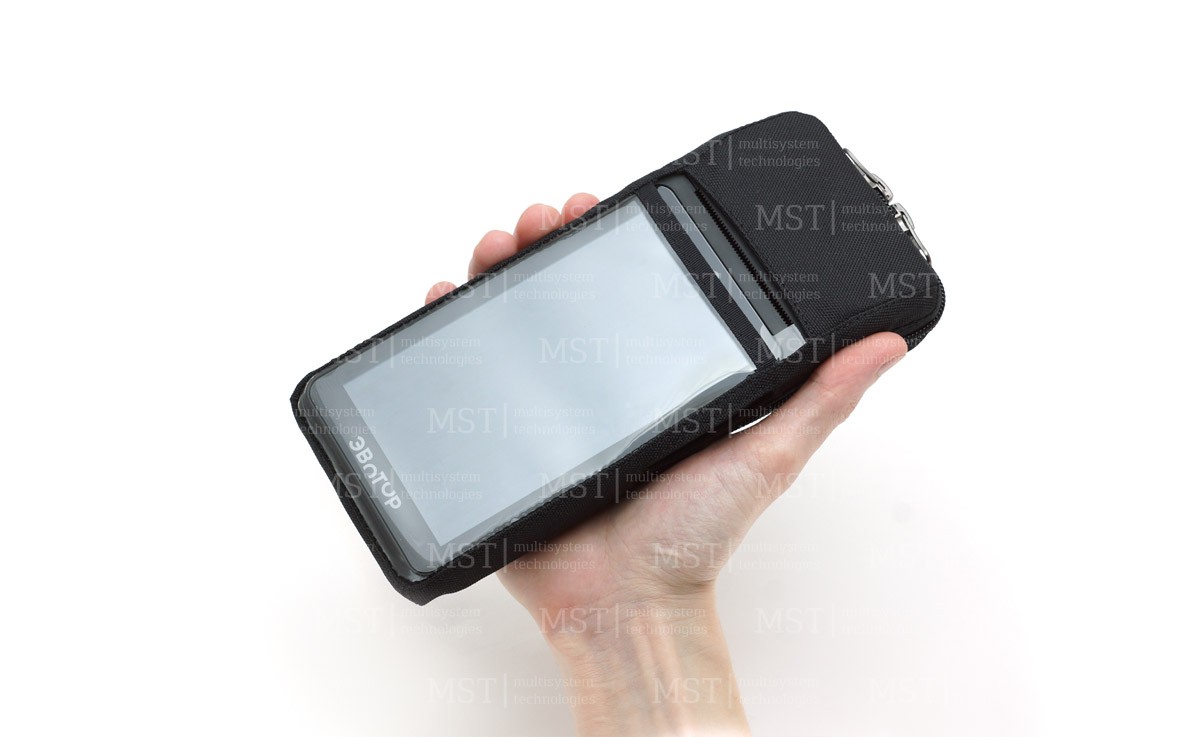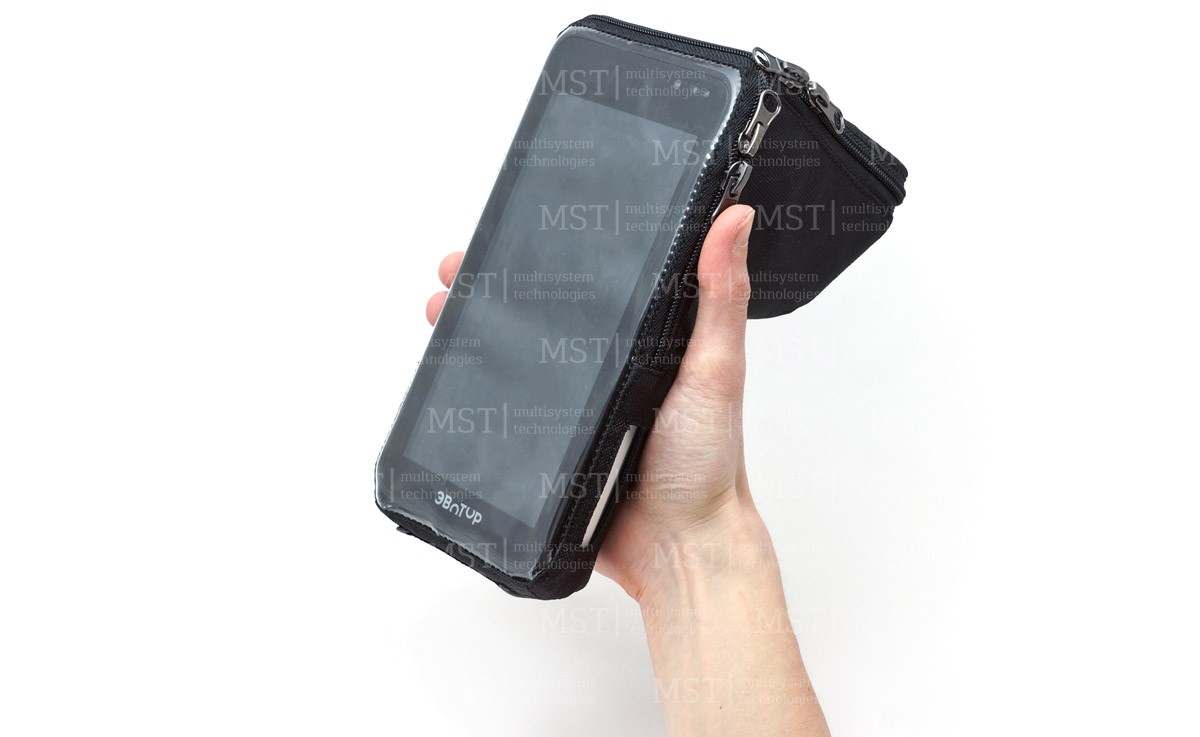 But cases are not the only accessories we have prepared for the Evotor devices. Also in our assortment you can find stands Evotor 5 and Evotor 7.3 models. Stands are intended primarily for the proper organization of a cashier's workplace, as well as for usability of a device itself. Our company produces two types of stands. First one with a base height of 140 mm, and the second one - telescopic, with a height that varies in the interval from 200 to 300 mm. All our stands are made of metal, so the life period of these stands is almost unlimited.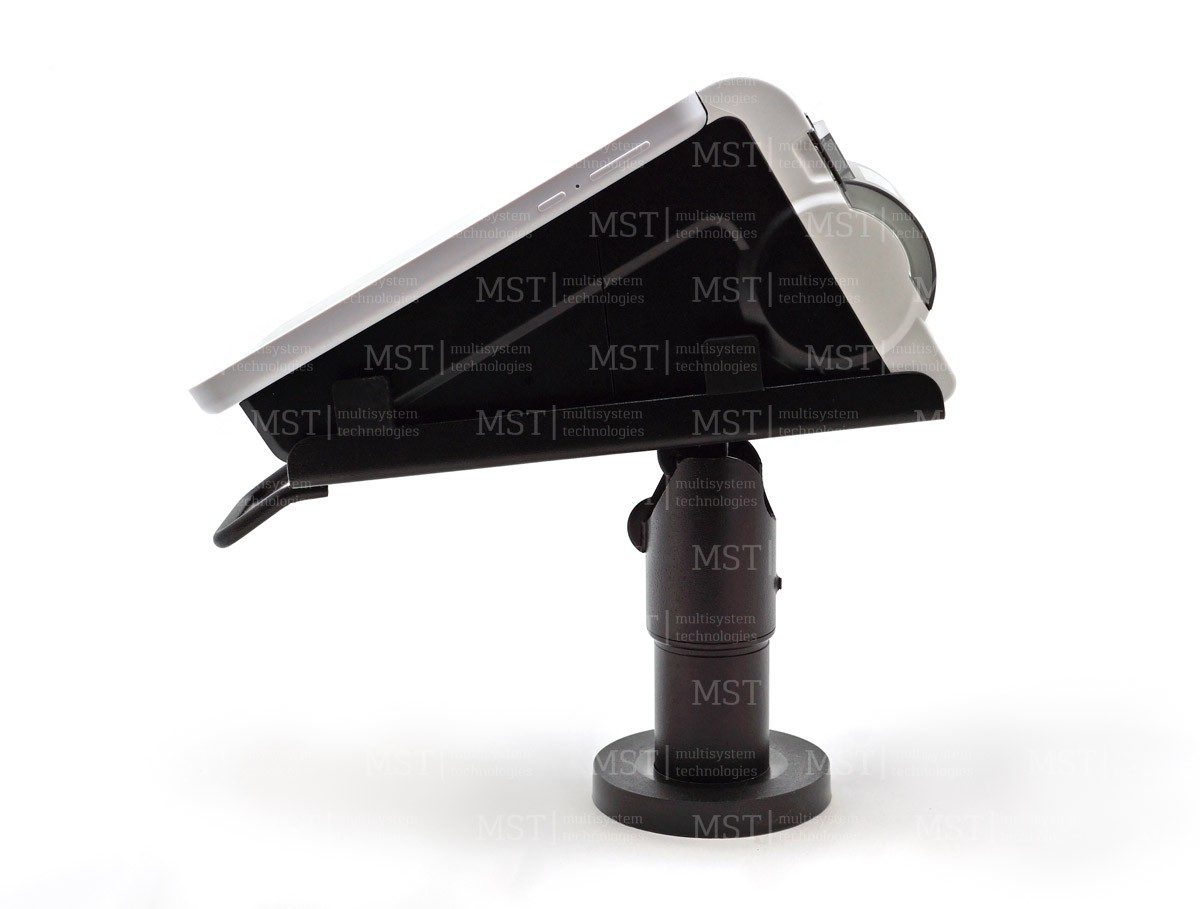 The delivery package includes several mounting pads: screws for drilling a cash desk, adhesive tape for mounting on a cash desk without drilling, and an inclined platform for fixing a stand to a cash desk with a standard tilt angle. The devices themselves are firmly attached to the stand with screws, which are also included in the package. The platform with device rotates both on the horizontal and on the vertical axis, so you can place device as comfortably as possible with respect to a cashier.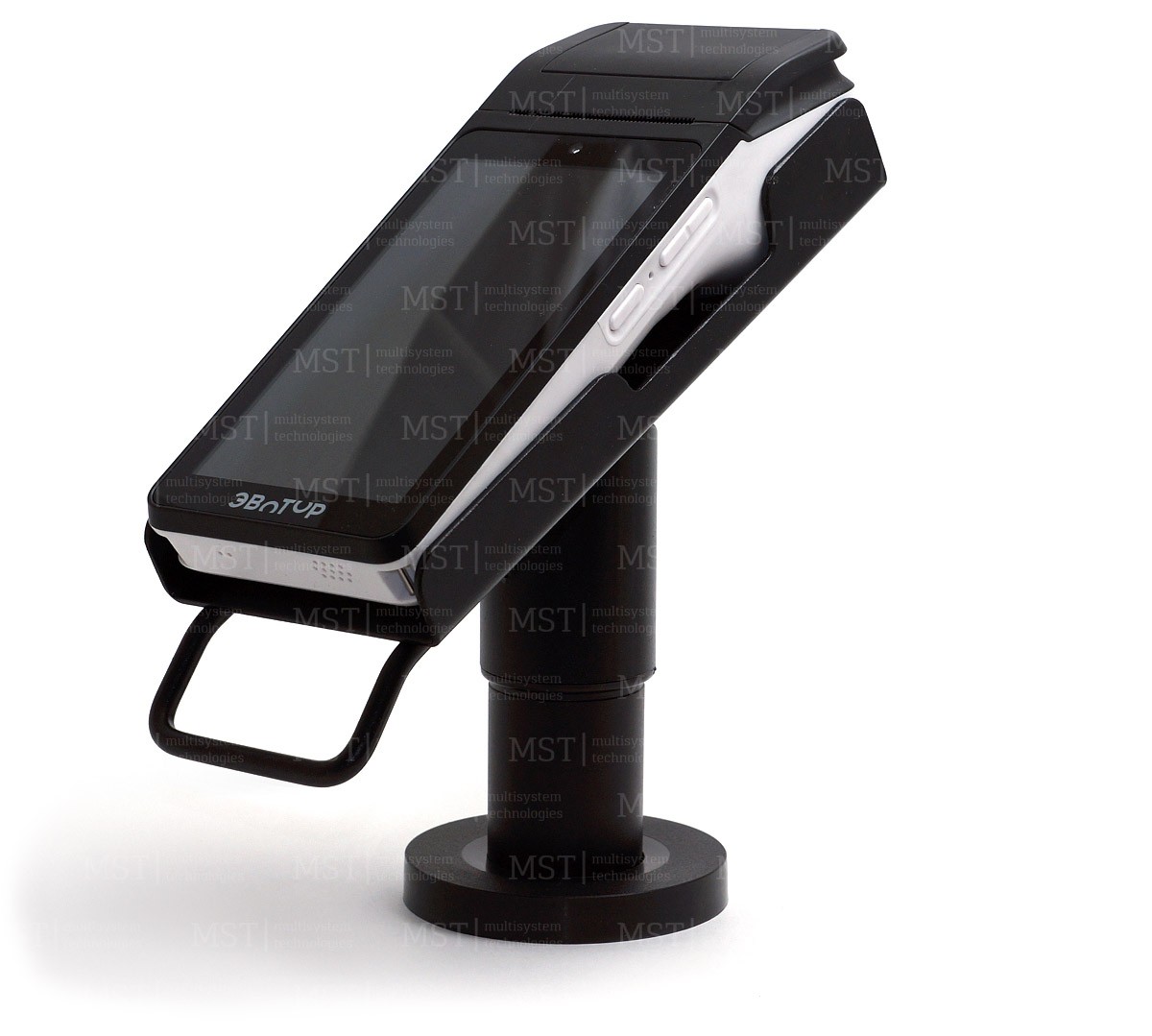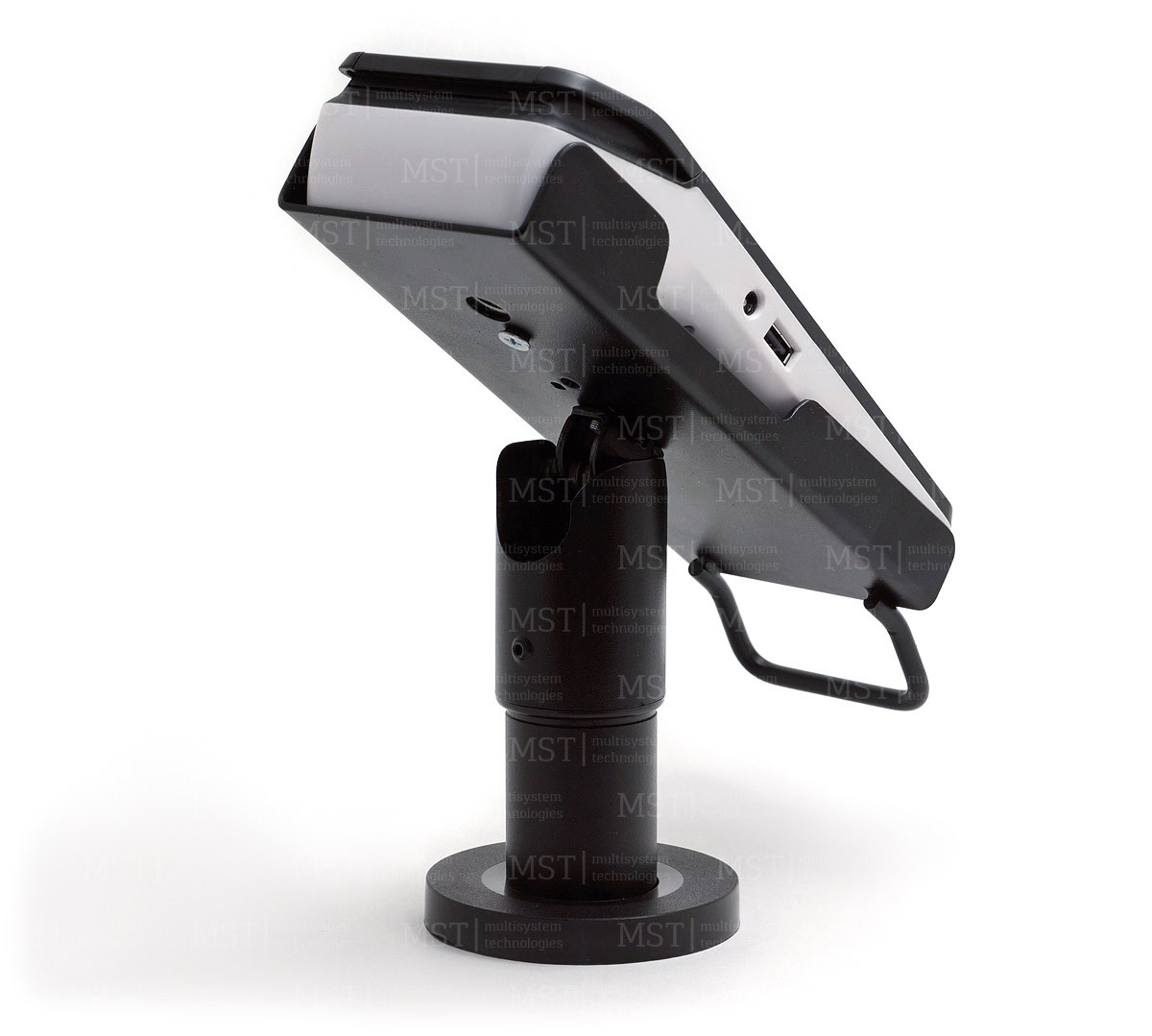 Cases and stands for most popular models of payment terminals, can be purchased in our online store. We also remind you that we have a special prices and possibility of branding for bulk purchases. For example, when you purchase 100 cases or more, you can additionally place your logo on the case. And if you are ordering 50 stands or more, you can choose a color according to the RAL7 catalog.